Having trouble finding a reliable AC contractor? Give us a call!
Finding the right AC contractor can be challenging. It's incredibly disheartening to go through the time and effort of contacting a company, scheduling a visit, and maybe even investing money in a project only to have things fall through at the last minute. If you've found yourself in an endless cycle of unreliable contractors, ask yourself these questions before you contact your next AC contractor.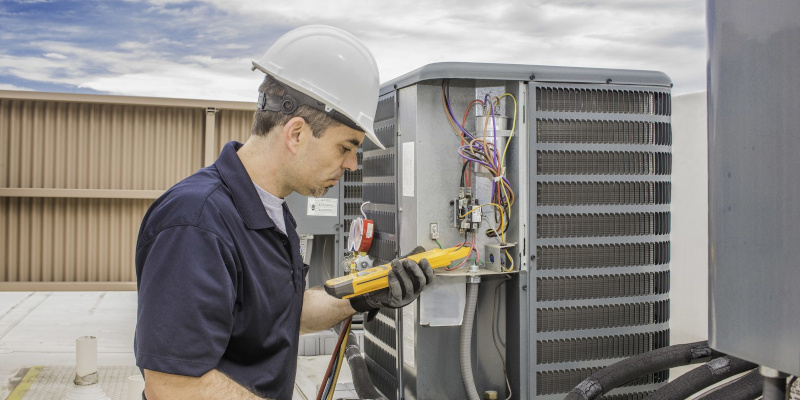 Am I sure this is the right company for my needs? There are different types of work an AC contractor can do, and while some companies can provide service for a variety of air conditioning units, it's also not uncommon for a company to specialize in a particular one. When you start searching for a contractor, you'll first need to determine what kind of work you need to be done. Are you a business owner looking to get a complete commercial system installation? A homeowner who needs occasional maintenance? Do you need a complete system installation or just a few repairs? Knowing what kind of work you'll need a company to perform is the first step in determining which AC contractor is the right fit for you.
How do I know this is a reputable contractor? Checking ratings or reviews is a great way to determine the reliability and general public impression of a business. Reviews aren't just for restaurants, and a successful company should have evidence of happy customers. Before you make any final decisions, take a look at the online presence of the company you're considering and see what other people have to say about them. A company with nothing to hide will proudly display customer feedback. For example, check out what our customers have to say about Air On Time AC!
Do they provide service in my area? Make sure you know what areas a company can provide service in before you contact them. Google isn't always reliable and may show you search results for companies that can't come to your area. On the other hand, a company may be based in one area but still able to provide service for others. Before you contact a company, look to see if they have a "Service Area" or "Service Map" listed online. A good place to look is at the bottom of the Home page.
Don't get stuck in an endless cycle of companies who are just out to make an extra dollar and don't care about you as a customer. If you've been searching for a reliable AC Contractor in the Bellaire, Texas area, contact us online or give us a call at 281-883-9972 to learn more about what we can do for you!
---
At Air On Time AC, our AC contractors proudly serve Conroe, Richards, New Waverley, Willis, Montgomery, Bellaire, Panorama Village, and Lake Conroe, Texas.
Similar Services We Offer: