When all else fails, Air on Time AC is your go-to company for your AC Repair and Installations in Conroe, Texas! 
Whenever there is a record-breaking temperature in the summer here in Conroe, Texas, it is enough to make you wonder how families managed before air conditioning. You might get a taste of that if your system fails, but at least it won't be an everyday challenge. At Air On Time AC, we care about our customers and go above and beyond to ensure they have reliable and efficient HVAC equipment. We offer a variety of air conditioning services, including repair, installation, replacement, maintenance, and inspection services.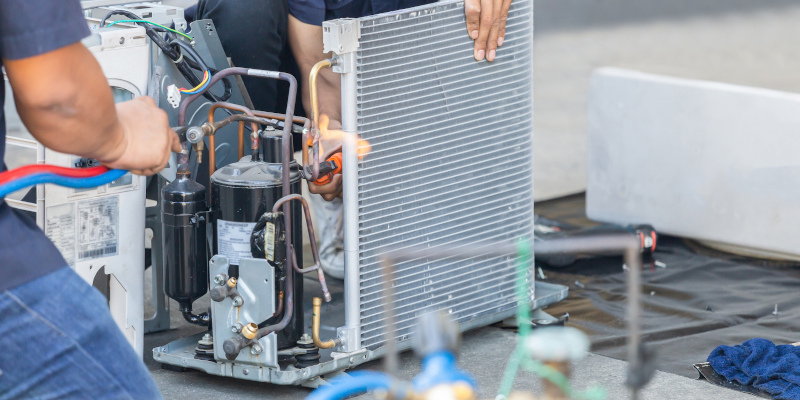 There are very few air conditioning situations that we cannot successfully handle. We specialize in commercial, residential & mobile home AC repair & replacement. You can count on us for an accurate assessment of your air conditioning system and an honest recommendation about the most cost-effective and reliable solution. Our licensed technicians have many years of experience solving HVAC problems and are fully on board with our policy of achieving 100% customer satisfaction.
You can trust Air On Time AC with your heating and cooling repair!
Whether you are having issues with your air conditioning, need an inspection for a real estate transaction, need to schedule maintenance services, or would like information about upgrading your unit, don't hesitate to reach out to us. We will address all your questions and concerns, so you are fully informed before making a decision about how to proceed. We are confident that once you have seen our level of customer service and expertise, you will be happy to refer us to friends, family, and associates. Contact us today to learn more.
---
At Air On Time AC, we offer air conditioning services in Conroe, Richards, New Waverley, Willis, Montgomery, Bellaire, Panorama Village, and Lake Conroe, Texas.
Similar Services We Offer: