When you need AC repair in Conroe, Texas, call us to get an experienced AC repair specialist on the job!
While there are some home repairs you can handle yourself, for air conditioning problems, you need an AC repair specialist. Our team at Air On Time AC specializes in AC repair, so you can count on us to keep your AC in working order. When your AC acts up, don't wait!, give us a call to get the repair services you need from our Conroe, Texas AC repair specialist.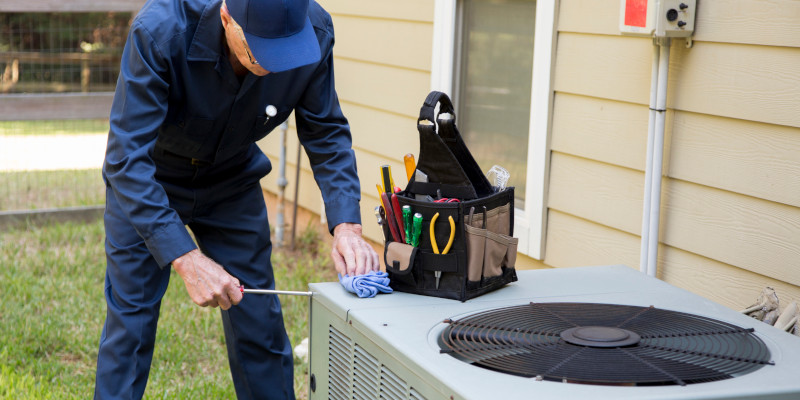 When you call us for AC repair services, we will dispatch an AC repair specialist to you right away—we don't want you to have to go without AC longer than you have to. Our trained AC repair specialist will thoroughly inspect your system to identify the source of the problem.
We've been working in the industry for over 12 years, so you can count on us to be the AC repair specialist you need. Our AC repair specialist will identify the issue and determine the best solution. Once we know what's wrong, we'll explain the situation to you and recommend the best solution. With your approval, our AC repair specialist will get to work on making the necessary repairs to restore your AC system to proper working order. Finally, our AC repair specialist will test your system to make sure your AC works the way you need it to.

Our team is proud to serve the community here in Conroe, Texas, and we want to help you keep your AC up and running. If your system is malfunctioning, just give us a call to get an AC repair specialist on the job.
FAQs About Our AC Repair Services
Here at Air On Time AC, we are dedicated to providing quality AC repair services in Conroe, Texas. We take pride in educating our customers, so take a look at some of our frequently asked questions and answers below and give us a call when you need an AC repair specialist in Conroe, Texas.
Are you licensed?
Yes, we are licensed throughout the state of Texas to provide residential and commercial AC repair, so you can count on our knowledgeable AC repair specialist to identify and fix whatever problem your AC is facing.
Why is my AC leaking water?
There are a few things that could be wrong here. A common cause is a blocked condensate drain. When humid air goes through your system, your AC produces condensate that fills up a drain pan. However, if there is a buildup of dirt, debris, or other substances, your drain pan can overflow. Another potential cause could be that the evaporator coil is broken. Water could be splashing off the coil rather than draining into the pan like it's supposed to. No matter the cause, if you find that there is water leaking from your AC, it's important to get this fixed by an AC repair specialist as soon as possible. This way, it won't cause water damage, mold growth, or other problems in your home or business.
Why is there ice on my AC unit?
If there is ice on your AC unit, this means the refrigerant, or the liquid that cools the air, is low. Low refrigerant means there is lower pressure in the unit, which results in lower temperatures. You should turn the system off and allow the ice to thaw, which could take up to 24 hours. At this point, you may want to check the coils and air filters to see if there are any glaring issues. They may just be dirty or need replacement. If you don't know what the problem is, call us and we will send an AC repair specialist to take care of your AC repair needs!