Hire the best to take care of your home's air conditioning unit repairs.
Dealing with a damaged or non-functional air conditioning system can be stressful, especially once the heat sets in and you don't feel comfortable in your home. Hiring residential air conditioning repair services is the best way to make sure these repairs are done safely and correctly, so you can minimize stress and get back to feeling cool air in your Conroe, Texas home.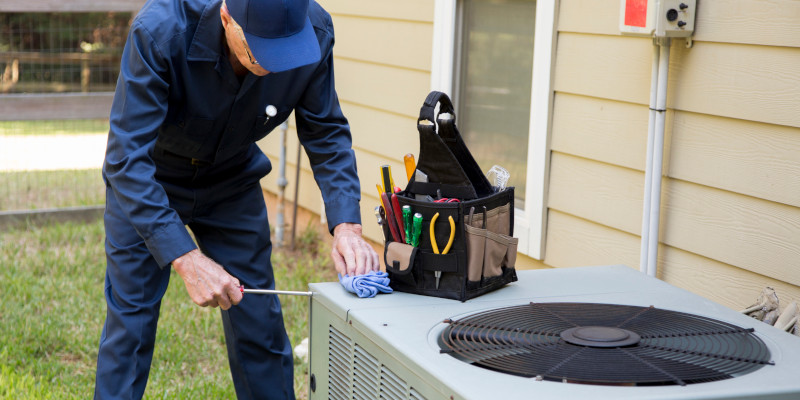 Commercial and residential air conditioning repair services often have different but related issues that they address. For example, commercial air conditioning systems typically have more parts and are more complex. However, that doesn't mean that residential air conditioning repair jobs are an easy fix for the average homeowner to take care of by themselves. Although home air conditioning units are usually smaller and simpler than units in business properties, they still have many parts that should be repaired by a professional, so if your air conditioning unit isn't keeping your home cool, reach out to us. Whether the issue lies in your air conditioning unit's condenser, evaporator coil, or another part, our team here at Air On Time AC has got you covered.
When your air conditioning unit is failing to function properly, the home that should be a haven away from the heat can end up being a draining or otherwise unpleasant place to be. You shouldn't have to put up with this problem any longer than you have to, so don't deal with sweating indoors. Reach out to us today for our residential air conditioning repair services.
---
At Air On Time AC, we are your residential air conditioning repair specialists in Conroe, Richards, New Waverley, Willis, Montgomery, Bellaire, Panorama Village, and Lake Conroe, Texas.