Don't sit in the heat – we provide air conditioning repairs that you can count on!
Here's a nightmare scenario for many homeowners in the Lake Conroe, Texas area: You're at home in June or July, enjoying a relaxing summer afternoon, when suddenly your air conditioning shuts off. You aren't sure why, and when you go to examine it, you realize that it's not working the way it's supposed to.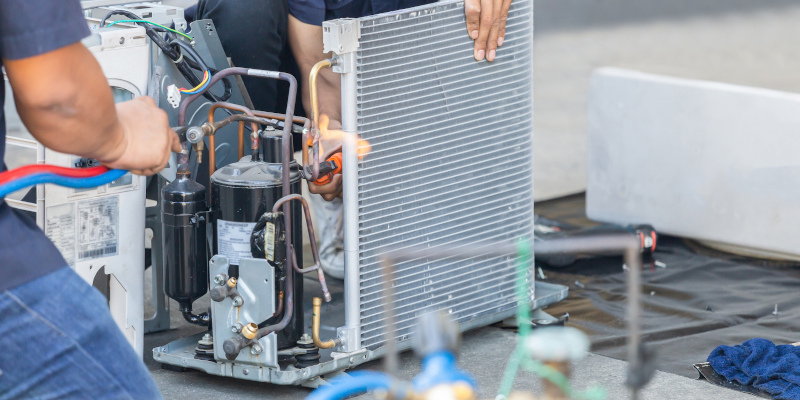 For many families, this could be a disaster. The hot, humid summer can be unbearable if you don't have the essential services you need, so you need a company you can trust with your air conditioning repair. Lucky for you, we here at Air On Time AC provide just that! Our experts can help with any air conditioning repair needs you may have, and our top priority is making our customers happy.
Air conditioning is a must-have in Lake Conroe. We recognize that, and that's why we make sure our customers know that we are there for them. Rather than rushing to make cheap, low-quality repairs, we give it our all when dealing with your AC unit. We have years of experience in the field, and we would be happy to answer any questions you may have about your air conditioning so that you can maintain it well.
Our services come with a one-year guarantee, and we don't charge for a service call if we end up doing a repair. We know that you will find our air conditioning repair services to be top-notch, so give us a call today! We'll not only take care of you now, but also make sure you are set up for success in the summers to come.
---
At Air On Time AC, we are your air conditioning repair specialists in Conroe, Richards, New Waverley, Willis, Montgomery, Bellaire, Panorama Village, and Lake Conroe, Texas.