For most businesses, we recommend an annual commercial AC inspection.
Keeping your eye on the prize is great advice for growing your business, but you know that extends beyond boosting your sales. It also means keeping an eye on your assets, so they last as long as possible and you can keep operating costs to a minimum. At Air On Time AC, we know one of the best ways to do that is with an annual commercial AC inspection. In some situations, we might even suggest a more frequent schedule than annually, such as if you have an older system or if maximum efficiency is your goal.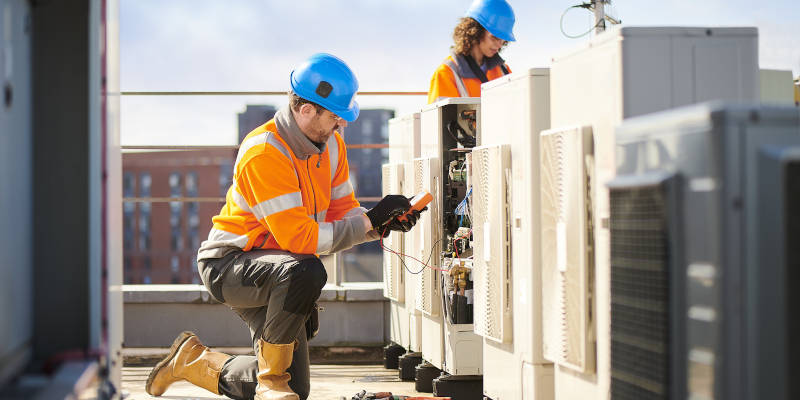 Another reason to contact us for a commercial AC inspection is if you are about to purchase a commercial building in the Conroe, Texas area. While you are in the due diligence period, it is critical to have all systems checked out. You want to find any problems while you can still renegotiate with the seller. Once you have signed the closing documents, any issues become your sole responsibility.
Since we are a full-service HVAC contractor, when we perform a commercial AC inspection, we can also handle any issues that we discover. We will bring them to your attention and provide a quote for the work before proceeding so you have ample opportunity to get any questions answered about options that might be available to restore your AC to top performance.
If you cannot remember the last time you had a commercial AC inspection, now is the perfect time to schedule an appointment to have one done. Reach out to us today with any questions you might have about any of our commercial HVAC services.
---
At Air On Time AC, we offer commercial AC inspection services in Conroe, Richards, New Waverley, Willis, Montgomery, Bellaire, Panorama Village, and Lake Conroe, Texas.