We highly recommend keeping up with maintenance on commercial heating systems.
Within any commercial facility, you'll find certain components and systems that aid in maintaining the comfort of the space. But if an issue arises with one of those parts or systems, you need to know where to turn for help. Commercial building owners and managers located in and near Conroe, Texas can rely on the team at Air On Time AC for a range of HVAC needs, including the installation, repair, and maintenance of commercial heating systems. We work with both residential and commercial clients in the area, taking pride in performing quality services at reasonable prices.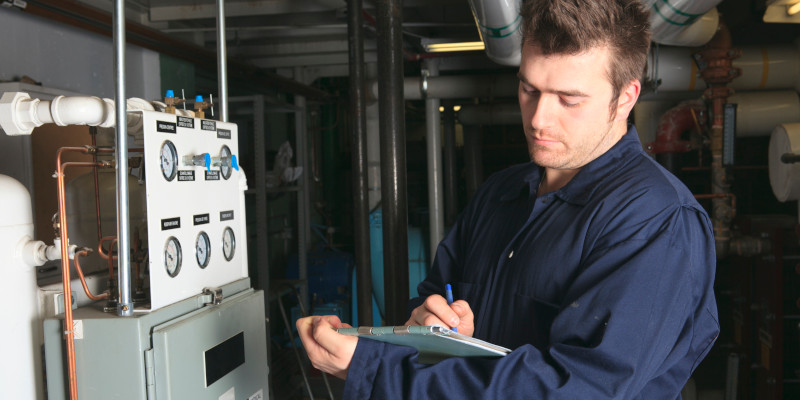 Commercial heating systems are more complex than those found within homes, so it's important to leave any work related to this type of system in the hands of an expert. We have years of experience in the commercial HVAC industry and can apply our knowledge when installing a new unit or performing a repair on an existing system. Each of our technicians can diagnose and resolve issues, perform installation and replacement services, and even take care of preventive maintenance.
We highly recommend keeping up with maintenance on commercial heating systems. Failing to do so can have costly consequences, including premature breakdown and ongoing issues. Our technicians perform thorough assessments and testing of heating equipment as part of the maintenance process. If the heating system in your commercial facility could use a tune-up or some attention, contact us to schedule an appointment. We'll do whatever it takes to get the system up and running once again, keeping your space more comfortable throughout the changing seasons.
---
At Air On Time AC, we service commercial heating systems in Conroe, Richards, New Waverley, Willis, Montgomery, Bellaire, Panorama Village, and Lake Conroe, Texas.