If you notice that your air conditioner does not seem to be working as well as it used to, you may worry that you will need to replace it. However, there are a lot of instances when all you need is to have your air conditioning repaired.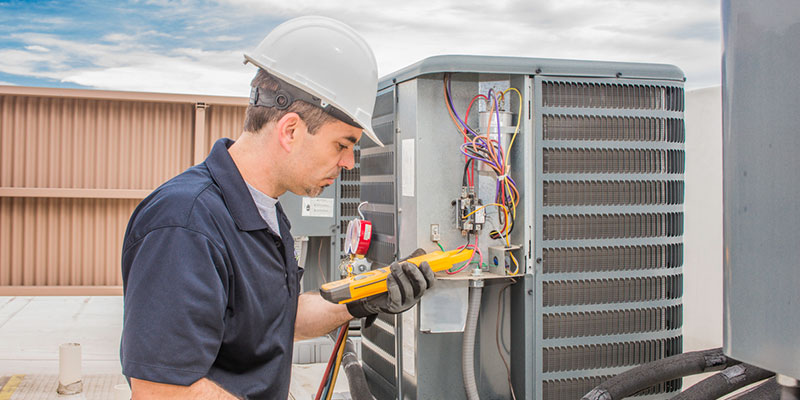 Here are some common signs that indicate you need air conditioning repair:
The Refrigerant is Low– If you feel like the air coming out of your vents is not cold, then it could likely mean that the refrigerant is low in your air conditioner and needs to be refilled. It could also mean that there is a slow leak in the evaporator coil, which can be replaced.
The Blower Motor is Not Working– The blower motor is what blows the cool air into your ducts. If you hear grinding or banging sounds or notice a burning smell in your ducts, turn off your air conditioner right away and contact a professional to install a new blower motor and check to see if any damage was done from the old one.
The Capacitor Is Failing– If your hear noise coming from your outdoor air conditioning unit but see that it is not blowing and nothing inside it is turning, then your capacitor is not working. You will want to check your outside unit for this if the air coming out of your vents is not cold. Depending on the age of your unit, the capacitor can be replaced.
Our professionals at Air On Time AC would be happy to come check out your air conditioner if you notice any problems with it. Call us for all of your air conditioning repair needs!