If you have an older furnace, it might use a belt-drive blower. This component must operate properly, so if the belt is old or has loosened, you will need a furnace repair professional with experience in older models to get your furnace operational again.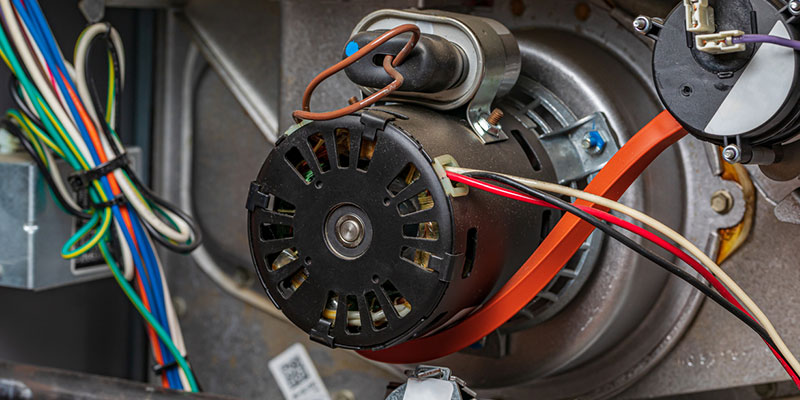 You can still have a blower issue even with a newer furnace, although it is a direct drive motor instead of a belt drive one. There are several signs that you might need furnace repair to have a new single-speed or variable-speed motor blower installed, including:
Weak airflow- If the blower isn't functioning properly, you won't get full airflow. It doesn't necessarily mean you need a new blower, though, as it may just need to be cleaned. A furnace repair professional will be able to correctly diagnose the issue and resolve it.
No airflow- If there is no air coming from any of the vents, it is more likely that the blower has failed. However, it can also be due to a problematic fan control, the thermostat, or a bad relay.
High heating bills- If your furnace is struggling because a belt or blower isn't performing as it should or your furnace is dirty, it is going to result in higher-than-normal heating bills.
Odd odors or sounds- A furnace can make all sorts of sounds and produce odors when things aren't right. Any odd sounds or odors should be dealt with as soon as possible by calling in a furnace repair professional. The good news is that it could be something as simple as the need for lubrication or a small part needing to be replaced.
If you are experiencing any issues with your furnace and suspect that you need furnace repair, reach out to us at Air On Time AC. We offer residential and commercial HVAC services throughout the Conroe, Texas area and can service any type of equipment. Contact us today to learn more.