You know how bad it feels when you go to shower only to be hit by an icy stream of water, especially if it's cold outside. To make matters worse, you wait for the water to warm up for a few more minutes, but nothing happens. At this point, you may be wishing you'd done a better job of keeping up on water heater maintenance. Water heater replacement may be your only solution. Here are signs to watch out for to ensure timely water heater replacement.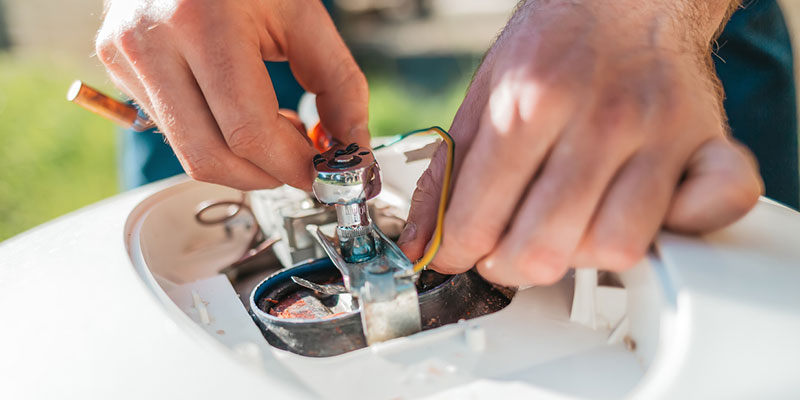 Sediment buildup. Noise is one of the indicators that there's sediment buildup in your water heater's tank. Pay attention to crackling, sizzling, and hissing sounds. Another sign is that water may take longer to warm up. When sediments accumulate over time, it'll be quite difficult for the heating element of your water heater to work properly. The other indicator is rusty or cloudy looking water. For instance, the water coming out of your water heater may be reddish-brown due to the presence of minerals in the sediment.
Leakage. Always take your time to check for pooling. In case you notice water dripping from your water heater, it's a sign that you need to call us at Air On Time AC to assess whether you need water heater replacement. Our licensed technicians will fix any other leaks to avoid flooding in your house.
Frequent repairs. You know it's time for a water heater replacement if you're always seeking repair services. Remember, frequent repairs will be more expensive in the long run, so the better option is getting a new water heater installed by us.
Call us today for water heater replacement services and enjoy a one-year guarantee.