Even with proper AC maintenance and care, sometimes your AC system might malfunction. We know your home in the Conroe, Texas area can't be without an AC system, which is why we have dedicated our 30+ years of experience to serving you and making your home much more comfortable with a functioning air conditioner.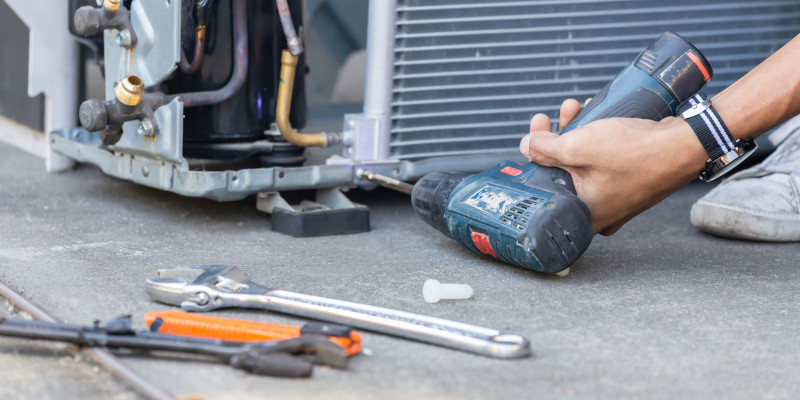 Our knowledge and expertise extend to fixing any instances of AC repair that you might need, both big and small. For example, you might find that your AC unit is leaking, which can be a very big problem. A leaking AC can cause further damage to the system and potentially release harmful gases from the refrigerant to circulate throughout your home. Sometimes these leaks are caused by clogs in your drains, which makes the water collect in your drain and leak out of the unit. Another example of a necessary AC repair has to do with the electrical work of your unit. Your AC system is made up of motors, compressors, fuses, coils, and other electrical parts. Each of these plays a specific role in making your AC unit function.
Because there are so many parts that make up your AC system, it can be hard to know what's wrong with your unit. Luckily, our team at Air On Time AC is fully capable of diagnosing and fixing the problem before you risk experiencing further dangerous hazards. So, if you need professional AC repair services done in an efficient and timely manner, contact us today!