Air conditioning is something that you heavily rely on during the hot summer months. As with anything with moving parts that you regularly use, it is important to have an AC inspection at least once a year. The best time for an AC inspection is in the spring, before the hot summer months when it will reach its peak of usage.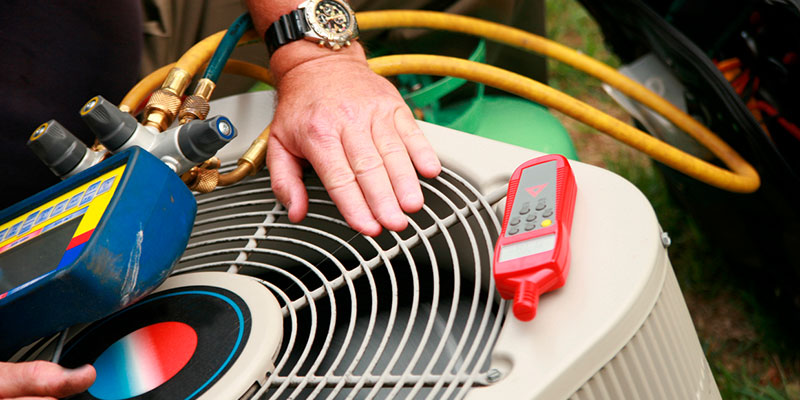 As with any inspection, it should be done by a professional, who has been trained to properly inspect AC units. Here is a quick rundown of what a technician checks during an AC inspection:
Effectiveness of Cooling– All of the coils are examined to see if they need cleaning. The coolant levels and refrigerant levels will also be checked to see if there is enough to keep your AC unit running effectively. The blower motor and fan blades are inspected to make sure they work properly.
Electrical Parts– All of the wiring and fuses are checked to make sure everything is in its correct place. Electrical connections are all tightened so that nothing will easily disconnect. Tests are run on the compressor, fan and blower motors, and capacitors and contractors. The technician will look for corrosion, rust, or contacts that have been burned. The thermostat is checked to make sure it is properly calibrated, and then it is tested.
Safety– Technicians check for any carbon monoxide leaks. They also make sure that there is no debris in your AC unit, which can be hazardous. All of the safety devices, fail-safes, and surge protectors are inspected.
Here at  Air On Time AC, we would love to perform an AC inspection for you this spring to ensure that you will be able to have a comfortably cool home during the hot summers here. Give us a call to schedule your AC inspection today.