Looking to install a new boiler to heat your home? Call us!
When it's chilly outside, you don't want to find yourself piling on blanket after blanket to stay warm due to a lack of reliable heat in your home. That's why it's important to make sure your heating system is functioning properly. Sometimes, the best thing you can do to keep your home sufficiently heated is to hire us for boiler installation service. We can install a new heating system that is sure to keep you and your Conroe, Texas home warm when it's cold outside.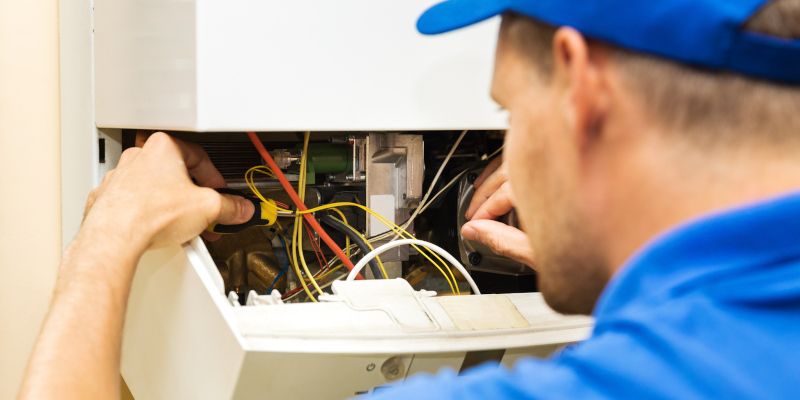 Boilers work by heating water that will turn to steam and heat your home. They require a trained professional contractor to install correctly. Without the necessary expertise, a boiler installation job isn't guaranteed to go smoothly, meaning you won't get the heat you need for your home. If you want to make sure your boiler installation service is high quality and will result in a fully functioning boiler that keeps your home at a comfortable, warm temperature in the winter, be sure to reach out to us.
We work with more than just air conditioning systems here at Air On Time AC. We want people to feel comfortable at home year-round, so we offer boiler installation services that will supply your home with the necessary heat you need to keep you and your family warm. Call us today and talk to us about our boiler installation services. We'll let you know how to best prepare for our arrival and what maintenance tips you should keep in mind to make sure your boiler is serving you and your family for years to come.
---
At Air On Time AC, we offer boiler installation services in Conroe, Richards, New Waverley, Willis, Montgomery, Bellaire, Panorama Village, and Lake Conroe, Texas.