Sign Up for a Maintenance Plan for as Little as $15.92 a Month!
Your HVAC system is responsible for keeping your home comfortable! Take better care of it by signing up for one of our maintenance plans. You can sign up for as little as $15.92 a month!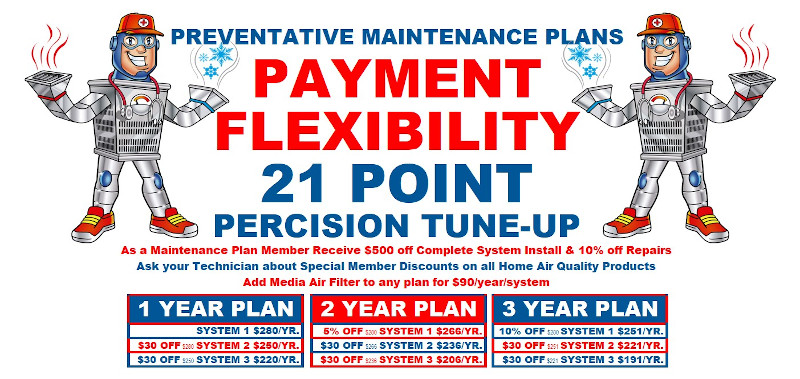 Contact Us Now to Sign Up!
Here's what you get when you sign up for a maintenance plan:
A 10% discount on system repairs
Year-round protection for your HVAC system
$500 savings on a complete system install
James, Justin, and his team did a fantastic job diagnosing and fixing my AC issues on my two-year-old builder spec AC system. They took tremendous care to review the AC system, explain the current problems, and quote a repair plan. On the day of the install, they performed the work with care and professionalism and were happy to answer any questions I had. I would definitely recommend them to friends, family, and neighbors.
An HVAC maintenance plan is well worth the money! Contact us today to learn more and sign up.
*Must contact to sign up.