Contact us to get the answers you seek regarding air quality at your home or business.
It might surprise you to learn that your home or business' HVAC system contributes to more than just temperature and humidity control. It also has an effect on indoor air quality. At Air On Time AC, we know that many people want to have peace of mind that contaminants are kept to a minimum, especially if any occupants experience allergies or other respiratory issues. We are happy to conduct an air quality inspection and make recommendations based on our findings.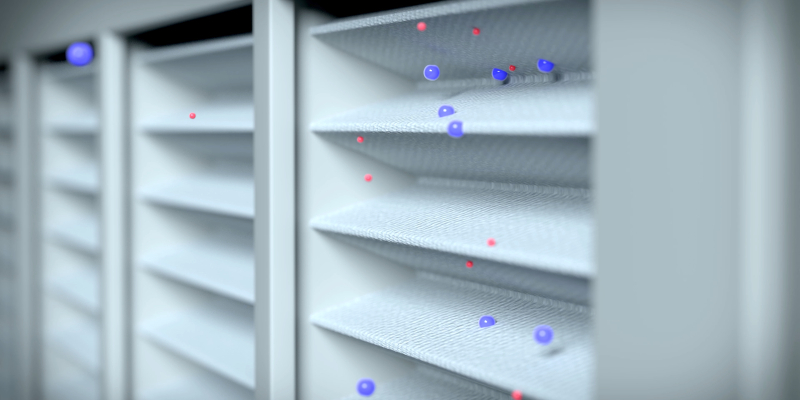 Often an HVAC system is adversely affecting air quality because it needs to be cleaned and the filters replaced. Replacing the filters often is the best way to keep dust, dander, and other contaminants from getting into the ductwork and building up on the HVAC unit, which not only lowers air quality, but is not good for the equipment either. The good news is that you aren't stuck with poor air quality forever. After duct cleaning and servicing the HVAC system to clean the coils and other components, you can be back to cleaner air in your home or business again.
If you would like to schedule an air quality inspection or learn more about our air quality services for residential and commercial properties in the Conroe, Texas area, don't hesitate to reach out to us. You can also schedule maintenance that will help ensure a better environment, longer-lasting HVAC equipment, and lower utility costs. Let our more than 30 years of experience save you money and create the healthy environment you want and deserve.

Why is whole home air quality important??
According to the U.S. Environmental Protection Agency, we spend on average almost 90% of our lives indoors, breathing air that can be two to ten times  more polluted than outdoor air! Today's energy-efficient, airtight homes trap contaminants and your air conditioning system then circulates the same polluted air over and over again. Your air conditioning system also provides the ideal dark, damp environment for the growth of mold, bacteria and other  harmful pollutants. Your air  conditioning system essentially becomes a reservoir of microorganisms that amplify and are dispersed throughout your home. These same microbial organisms restrict airflow and limit heat transfer, increasing the operational cost of your equipment.
We are proud suppliers of Steril Aire products and solutions for improving the air quality in your home or business: https://www.steril-aire.com/